Practice:
Mr. Childers started his legal practice in New Mexico in 2008, practicing in the area of civil defense of personal injury, professional liability, workers' compensation, and construction defect matters.
Mr. Childers later served as General Counsel to the New Mexico Workers' Compensation Administration, where he defended the agency in declaratory judgement actions, public records requests, and employment matters. Mr. Childers also led administrative prosecutions of employers, insurers, and workers for violations of the workers' compensation laws.
Mr. Childers was appointed by the Governor to serve as Director of the Workers' Compensation Administration in December 2013 and he was unanimously confirmed to that position by the State Senate. During his five-year term as Director, Mr. Childers managed a state agency of 124 employees and an annual budget of approximately $12 million. As Director, he conducted or presided over agency rulemaking and legislative efforts and he appeared as a witness before the state legislature on numerous occasions to discuss workers' compensation matters. Mr. Childers conducted hundreds of on-the-record hearings, both in his capacity as Director and as a workers' compensation judge pro tem. He also acted as a settlement facilitator in approximately 300 pending cases before the agency.
Education:
J. Reuben Clark Law School, Brigham Young University, J.D., cum laude, 2008
Brigham Young University, BA (History/Spanish), 2005
Bar Admissions: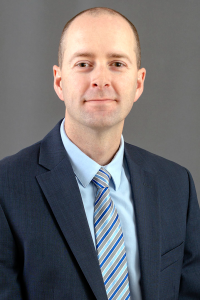 Contact info for Darin:
Phone: 505-224-9167
Email: dc@conklinfirm.com